We've rebranded from CaptureOneBlog.com to AlexOnRAW.com.
It's only the name that is going to change; our content will always stay the same: the most interesting news about Capture One, reviews of all the latest updates and the best deals from Capture One community.
It turns out that some of Sony camera owners are not aware of unique versions of Capture One available to them.
Lately, I've been regularly getting questions from photographers who had just learned about Capture One and are interested in new opportunities for RAW processing.
There are not so much information about this on the internet and to fill up this gap I've created this short guide to all the features of Capture One for Sony.
Capture One for Sony
Let's start with basics.
Capture One is a professional RAW-converter which is well known for realistic and clear color "rendering", outstanding processing tools and wide tethered shooting capabilities.
You can see Capture One in the backstage video of Annie Leibovitz shooting. Pulitzer Prize-winning photographer Brian Smith regularly writes about Capture One in his blog. Richard Thompson, Tim Kemple, Alexia Sinclair, Peter Eastway, Reuben Wu and tens of thousands of other leading professionals are using Capture One worldwide.
Recently I've posted an article with 10 reasons to switch to Capture One. Take a look at it to learn more about selective color editing, Curves and Levels capabilities, workspace customization and other Capture One features.
Two years ago Phase One in partnership with Sony released two special versions of Capture One: Capture One Express for Sony and Capture One Pro for Sony.
These versions work with Sony RAW files only and provide an exclusive price offer.
Capture One Express for Sony – absolutely free software best suited for basic RAW editing and image catalogization. Some of the professional tools are not available in Express version, but in general, it's the same Capture One.
Capture One Pro for Sony – professional software with all the features of the standard Capture One Pro. The only difference is the price tag, which is five times lower compared to regular Pro.
We'll discuss all the differences between Express and Pro versions further on, but before that let's find out how to install Capture One for Sony.
How to install Capture One for Sony
First of all, you need to download a regular Capture One from PhaseOne.com, because Sony versions are special modes of it.
At the first launch you have to choose your working mode:
Express version activates right in that menu – no additional license codes are required.
There is no need to prove that you are Sony camera owner as well, Sony-versions simply won't work with RAW files from other cameras.
You can also choose Sony Pro version here and start a 30-days free trial. After it ends, you may purchase a Pro license or return to Express version.
Note that you can change activation mode at any moment via license preferences in Capture One.
When you finish with activation part, it's time to take a closer look at the differences between Express and Pro.
Capture One Express for Sony
Express for Sony is a simplified version of professional RAW-converter, but it has all the necessary tools for image processing:
Realistic and clear color "rendering" from RAW
For many professionals, this is the primary cause for switching to Capture One and Express version is not inferior to Pro in this case.
All the basic processing tools
Express version has everything that you may need for basic editing: Exposure, Contrast, Saturation, White Balance, Clarity, basic Levels and Curve corrections. You can also work with selected colors, increase the sharpness of the image and reduce the noise as well.
Great catalogization features
Besides powerful editing tools, Capture One also has great DAM (Digital Asset Management) capabilities. With Express version you can organize your images in a structured archive and mark your images with ratings, keywords, and color tags.
Processing in JPG/TIFF and other formats
But the most noteworthy feature is that Capture One Express delivers professional RAW-handling quality absolutely for free.
Nevertheless, some tools are not available in Express version, such as:
Red, Green, and Blue channels Levels corrections
Red, Green, Blue, and Luma channels Curves corrections
Color Editor Advanced and Skin Tone modes
Local Adjustments, Repair Layers
Color Balance
Film Grain
Keystone
Focus Tool and Focus Mask
Sessions
Advanced processing capabilities
These tools require advanced skills of image editing and are used mostly by professional photographers. For the same reason, you will find no tools for tethered shooting and workspace customization in Express version.
The full features comparison list for Express/Pro versions is available here.
Making a long story short, Express version is great for building a solid photo archive, top-quality RAW converting with necessary editing and processing in a ready-to-go JPG/TIFF file.
It's also worth to point out that Express version was a paid product before the partnership with Sony. If you're not a commercial photographer and don't spend nights processing images, Capture One Express would become an excellent free addition to your Sony camera.
But for more sophisticated processing you have to think about upgrading to Pro.
Capture One Pro for Sony
Pro version is designed for professional tasks: tethered shooting, complicated processing, and advanced color correction. It has layers for local adjustments, keystone corrections for interior photography, multiple recipes for batch processing and all other tools that are required for commercial work.
Capture One Pro will also suit semi-professionals perfectly to enhance creativity by delivering entirely new editing tools.
As I mentioned above, Pro for Sony has all the same tools as regular Capture One Pro does.
The difference is in price: 79 EUR for Pro for Sony vs. 279 EUR for standard Capture One Pro.
You can purchase the license at Phase One on-line store and activate it on two computers at the same time. It's really useful if you use both the desktop machine and laptop.
Save 10% on Capture One Pro Sony 11
If you're planning to purchase Capture One 11 license – you can save 10% with this code AMBC1BLOG.
The code is valid for:
Full Capture One Pro 11 license (you save $29.90)
Capture One Pro 11 + Styles bundle (you save $35.42)
Capture One Pro Sony 11 (you save $7.90)
All the upgrades (save up to $12.00 )
Phase One Styles (save up to $46.30)
Capture One Pro 11 – 5 users license (you save $73.90)
Capture One Pro 11 – 10 users license (you save $144.90)
1) At Phase One on-line store click "BUY NOW" to purchase the Full License of Capture One: Pro, Pro Sony or Pro + Styles bundle.
2) In the payment window click "Enter Promotional Code" and enter this special code AMBC1BLOG, select "Apply" and you will immediately gain 10% discount.
When is the time to upgrade to Pro?
If you're new to image processing, a word to wise – start with Express version.
Take some time to get used to the basic adjustments; for more advanced tools like individual color channel corrections with Curves or Levels these basic skills are strongly required anyway.
If you already have some experience with Lightroom or Aperture – it's better to start with Pro version. With Express version you may feel a lack of familiar tools. On the contrary, Capture One Pro would bring you a joy of completely new possibilities that were unavailable before.
What would happen with my images if I would start working with Pro version and decide to return to Express after that?
Nothing. The images would be the same as they were in Pro with all the applied adjustments. But you wouldn't be able to change any adjustments which are not available in Express version.
Does Capture One for Sony support TIFF/JPG file editing?
Yes, you can edit and organize TIFF/JPG files in both Express and Pro versions. But it's not really reasonable since RAW files contain more information and Capture One tools are designed primarily to work with RAW.
Learn more about Capture One
If you're new to Capture One, here are five things which I recommend you to do:
1) Download the Free Guide to Capture One
"Mastering Capture One" is a free guide to learn Capture One and a collection of more than 110 links to the best articles and videos to study each topic.
The first part – "Essential Training" will give you everything you need to begin working in Capture One without a mass of overwhelming information.
You can read it online or download it as PDF right here:
Download
2) Subscribe to my Newsletter
Each issue of the newsletter contains:
Latest news from Capture One community
Reading of the week
Capture One tip of the week
A free RAW file for practice
It's absolutely free, and I promise not to send emails more often than once a week!
3) Download 12 film styles for Capture One for free
In my work, I use 1Styles.pro Film Styles. There are more than 200 styles which you can quickly scroll through and immediately see which would fit your image best.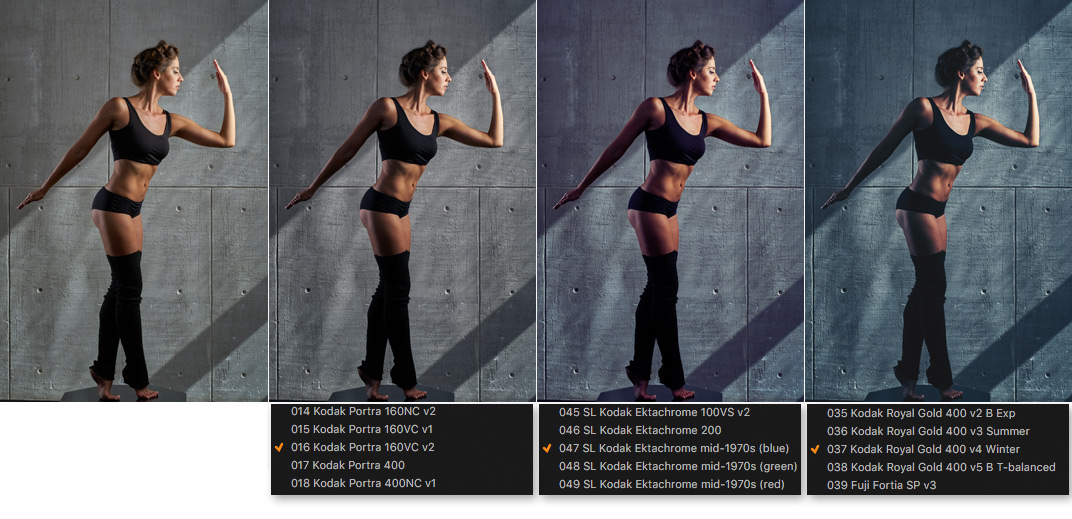 You can download five film styles for free right here:
You'll find seven additional free styles at this link.
Simply try them with your images – it's a completely new experience for RAW editing.
4) Subscribe to my YouTube channel
Each week I'm running Capture One Live Show where we're discussing the latest Capture One news, and I'm showing my favorite tips for RAW editing.
And the best thing is that you can watch it live and ask questions!
Plus: you can upload your RAW files to see how I would edit them in one of the next episodes of the show.
5) Join our Facebook group or follow me on Twitter
Here I'm sharing the most interesting articles and videos about Capture One which I found recently.
Author – Alexander Svet
Alexander Svet – professional photographer and specialist in image processing.
Phase One Certified Professional and Capture One trainer.
AlexonRAW.com