We've rebranded from CaptureOneBlog.com to AlexOnRAW.com.
It's only the name that is going to change; our content will always stay the same: the most interesting news about Capture One, reviews of all the latest updates and the best deals from Capture One community.
There is no question that Lightroom is the most popular RAW-converter on the market: it's quite comfortable, cheap and easy to learn.
The problem is that many photographers are not aware of the number of opportunities, which they are missing with Lightroom and other basic RAW-converters.
RAW-converter is just a photography gear like a camera or a lens. It would be weird to hold on to a cheap 18-200mm lens and never look for anything better.
Meanwhile, this is what's happening with some RAW software users: they're stuck on the first step of the great RAW-processing discovery.
In this article, I'll show you the reasons for my choosing Capture One, after almost a 10-year experience with different RAW-converters.
If you're totally fine with Lightroom, well, good for you.
But if you feel, that there is something missing, that there should be a better way to deal with RAW format; if you're looking for something more – this article will help you to find a new gear which will work for you.
10. Color
Actually, that should be the reason number one since for many professionals realistic and clear color "rendering" in Capture One is the primary cause for switching.
On the other hand, color is always quite a subjective matter, and that is why it's meaningless to argue about that.
But there are a few objective reasons, why Capture One deals with color better, than any other software.
First of all, it uses unique color profiles designed for each particular camera model.
These particular profiles develop that accurate, precise and realistic color in Capture One. If you wish, you could also edit them and save them as your custom color profiles.
You may find more information about basic rendering principles in our article "Capture One: An Overview of the Rendering Pipeline".
Second reason is not quite evident, but crucial. Phase One, Capture One developer, is not just a software company.
Their main business is to produce hi-end digital backs and medium format cameras; they are also developing professional solutions for aerial and cultural heritage photography.
High-quality image processing algorithms in Capture One are a logical result of their many years of experience in that field.
Third reason is not about color itself, but about the primary rendering of the image in general.
In Capture One, at the very first stage of image rendering, you can choose the type of Base Curve, which will affect the image and it may give you a mass of editing possibilities.
For example, with Linear Base Curve you will get the "real" RAW image, almost without any initial corrections, which all the popular RAW converters do without your permission.
At the first glance, the image with Linear Curve may look quite ugly, but behind that you'll find some amazing RAW editing capabilities.
If you're looking for something more than a simple contrast and exposure sliders – it's a great place to start.
9. Customizable everything
One of the main advantages of Capture One workflow is that you can customize almost anything:
A) Reorganize and resize each workspace element.
B) Put any tool in any place on the screen or duplicate tools and create custom tool tabs.
By the way, it's a really useful feature to deal with Red, Green and Blue channel Curves.
C) Set a custom default settings for all the main tools for one particular camera model.
For example, if you have a few different cameras you can set default Sharpening and Noise Reduction settings for each camera.
D) Edit keyboard shortcuts.
Here is my short video about main features of custom workspaces in Capture One:
8. Image organizing
What I truly like in Capture One's image organizing approach is that it gives you a choice.
There are three alternative ways to work with your files:
A) Open files directly on your hard drive, without import or any additional action.
Simply open a folder and you're ready to work.
B) Create a new session for every new shooting.
Best suited for commercial photographers with project-based workflow. That way, you will have all the images that are related to a particular shooting in one place.
C) Organize images in Catalogs.
Capture One Catalogs have all the popular DAM (Digital Asset Management) features: ordered structure with folders and projects, albums & smart albums, searching filters, keywords. You may also decide where to store RAW files – inside Catalog or in any other place.
If you have tried Capture One 7 and weren't satisfied with its catalog features – it's definitely worth to give Capture One 9 a second chance. Since the first release of Catalog in Capture One 7 a bunch of features have been changed and improved. Now we have great Keyword Libraries, Folder Synchronization, Dynamic Locations and much more.
But it is still the same Capture One Catalog with an approach to image organizing that is different from Lightroom's. In the same way, as Mac is different from Windows. Take your time to get used to it and let it work for you.
7. Different processing recipes
In Capture One, you can easily create custom processing recipes and convert images into different formats with one click.
Let's take the most common case: processing images into Full-size JPG, Tiff, and small-size JPG for the web.
We've created three recipes with different formats, sizes, quality and embedded metadata settings. Now you can convert all the files to different formats and locations with just one click.
By the way, here is another example of how you can automate processing using tokens:
With that set of tokens, Capture One will create new folders with dates when images were taken. Inside each folder, it will create folders by image ratings and inside them – by format names.
In my case it looks like this:
Again – all that folder structure will be generated automatically for any new process with only one click. And you have dozens of tokens to choose from and to create unique processing paths.
6. Tethered shooting with Capture One
If you work a lot in a studio on portrait, commercial or product photography – tethered shooting software is one of your main tools.
In modern photography tethered shooting isn't a new fancy feature anymore, it's a professional work standard.
And in this area, there are no competitors to Capture One. The reason is that Capture One provides all the features, which you may need for tethered shooting and even more.
A) Full control over the camera settings and image adjustments
You can change almost all the camera settings directly in Capture One: starting from aperture, shutter speed and ISO to focusing, synchronization, bracketing and dozens of other camera settings.
It allows you, literally, to not touch the camera during the shooting. Unfortunately, Capture One can't move your camera and product in the frame, yet. But perhaps in the bright future, special photography robots will surely help us with that; today, however, we still have to use human assistants.
You can also decide which adjustments will be applied to the next captured image. They could be adjustments from any previous image or from saved presets.
Actually, this is one of my favorite features, because my clients will never see "raw" image during the shooting. Each new image shows up immediately with the right color, Curves, and exposure corrections.
B) Great composition features
Live view – allows you to see "live" picture from your camera, to set composition and focus.
Composition mode – while this option is on, only the last captured image will be saved on your drive. Excellent feature for the pre-shooting tests.
Overlay – adds any picture over the main image. It's really convenient when your image should fit a specific design layout.
C) Remote camera control
With Capture One Pilot app you can control your camera from any iOS device. For example, you may connect your iPad over Wi-Fi to your laptop with Capture One and fully control your camera. Take images, change exposure and quality settings – everything, right from you iOS device.
You can also select images, rate them and set color tags during the shooting. This feature works not only with iOS but with any internet browser on any device.
Here are some videos on how it works:
Using Capture Pilot for iOS and Web
Camera Control
My favorite trick in a commercial session is to connect client's laptop to my Capture One server and watch the reaction when images start to display on client's machine.
It really impresses people! And it's also quite convenient that client may rate best images while you shoot.
Of course, you may find separate applications for each of those tasks, but you'll never find all of them in one solid and easy-to-use solution on the market.
Now let's talk about editing possibilities, 'cause, well, RAW-converter is actually about editing!
5. Levels
Photographers with a wide Photoshop background are usually quite skeptical about Levels tool. In Photoshop, Levels is truly not the main tool, you can do almost all the same actions in Curves.
In Capture One, Levels is a much more important tool.
The main purpose of Levels is to edit black and white points – if you have a faded image, Levels may improve it dramatically.
You will also have all the control over Output black and white points, it's really useful for pre-print editing.
Moreover, Levels has one not so obvious, but absolutely amazing feature which is level corrections of Red, Green and Blue channels.
Have you ever seen an image with a strong color cast, which couldn't be fixed with any of the regular tools?
Then it's a turn for the correction of R, G and B channels. With those tools, you can set black and white points for each color channel separately.
In that case, you'll get the most accurate and correct color, which may completely change your image:
And the best thing is that Capture One can process it automatically!
Channel level correction allows you to get the true and realistic color at the first RAW-editing stage.
Viewing professional portfolios, have you ever thought: "How did they achieve such a clear color?". Well, that's how they do it.
And it's only one of the tools from Capture One's armory.
1) At Phase One on-line store click "Add to cart" to purchase Capture One Pro 11.
2) At Check Out page enter this special code AMBC1BLOG, select "USE VOUCHER" and you will immediately gain 10% discount.
4. HDR, Color Balance and Clarity
All of these tools, in one form or another, are available on the most popular RAW-converters. The difference is that in Capture One they work much more accurately and smarter.
HDR
Since its first release in Capture One 6, High Dynamic Range tool was drastically updated several times. Today it provides an amazing quality of Shadows/Highlights zones correction.
Here are some examples: Capture One 9 High Dynamic Range on max and Lightroom CC (2015.5.1) Shadows/Highlights on max for the same images.
Color Balance
Color Balance is all about color toning, a great tool to gain some atmosphere or to set the mood for your image.
It works equally well for portraits, landscapes and sometimes even for technical color corrections.
The main advantage of Capture One's color toning is that Color Balance works not only with Highlights and Shadows but with Midtones as well. It gives you many more editing possibilities.
By the way, with workspace customizations, you may create a separate tab and place different Color Balance modes on the same screen.
Clarity
When I was talking to my colleagues, I noticed that many of them really enjoy Clarity tool, but at the same time, they are a little bit wary of its effects.
The reason is that in most popular RAW-converters Clarity tool is just a single slider without any additional settings.
That's why sometimes it may work great, or it may ruin your image as well.
In Capture One, Clarity tool has four different modes, and each of them provides a unique effect.
For example, Punch mode works harder and seriously affects color. On the contrary – Natural mode is very accurate with your image and almost doesn't touch color.
Capture One's Clarity tool also has one additional slider – Structure.
It's a really useful tool when you're editing images with stone, wood or any other texture materials.
3. Local Adjustments and Retouch tools
Local Adjustments is a quite common feature for modern RAW-software, but Capture One's approach has a number of strong advantages.
First of all – Local Adjustments in Capture One is a separate tool with easy-to-use layer management system.
You can name layers, quickly switch between them, copy and invert layer masks.
Of course, there are all the regular tools: Brush, Eraser, Gradient, and Auto Mask. You can also set mask's Opacity, Hardness, and Flow. If you're working with a pen tablet, there is a pen pressure option available.
But what is really important, is that almost all the Capture One tools are able to work with layers : Curves, Color Editor, White Balance, Exposure, Contrast, Saturation, Brightness, HDR, Clarity, Sharpening and Noise Reduction, Purple Fringing and Moiré.
In practice, that will completely change your editing process: after a few weeks in Capture One, you will think layers.
Layers in Capture One are not an add-on to the main workflow – they are an inseparable part of the workflow.
Another amazing feature is creating masks from Color Editor selection.
In Capture One, you can select any color on the image and create a mask from it in just one click.
Create a mask of the model's skin color or clothes, mask the sky on your image – all these tasks will only take a few seconds. No more meticulous work with the brush and eraser.
Yes, that's how professional gear works – it saves your time.
In Capture One, you will also find excellent tools for image retouching: Heal and Clone layers.
Clone layer works like a Clone Stamp tool in Photoshop, it simply copies the selected area. Heal layer is smarter, it also changes saturation and lightness to blend images more smoothly and accurately.
With those tools, you can easily remove and replace objects in the frame and perform quite a complex retouch.
2. Curves
Curves are one of the main tools for professional image editing. It allows you to get the full manual control over image's contrast and color.
Besides all the common features like per-channel work, Capture One's Curve tool also has several amazing unique features:
A) Layers support
Curves in Layers open a whole new dimension of image processing possibilities.
First of all – using Curves with masks from Color Editor you would be able to change any color of the image completely:
The second useful case is a local color correction, it's absolutely irreplaceable for wedding and portrait photography.
t="715″ />
Third unique feature – black and white points correction in layers. It's not quite evident, but you can set local black and white points for each layer with Curves.
If you're a landscape photographer, I'm pretty sure you'll love this tool.
B) Luma Curve
RGB Curve correction has some limitations, and the most common problem is that it also affects image saturation.
To avoid that issue, Capture One has created an additional type of Curve called Luma. It affects only luminance of the image and works the same way as L-channel in LAB does.
For example, Luma Curve is an excellent tool to add some contrast to, without ruining image colors.
C) User-friendly interface
Curve is a considerably complicated tool in itself and it is really important to have a convenient interface to use it.
In Capture One, you can change the size of your Curve tool or create separate tools for each channel:
And don't forget to use a handy built-in preset with 5 standard points on the Curve.
1. Color Editor
Above the great color rendering, Curve and Levels tools stands Color Editor – the main tool for color correction in Capture One.
It's a real game-changer that makes professional work with color at times easier and faster.
Color Editor allows you to select and to work with any color on the image. What is really convenient is that you may see where on the image the selected color is located.
For example on that image, I would like to correct shirt's color hue without affecting the skin tone.
It's tough because skin and shirt colors are quite close, however, in Capture One, you can easily select only the necessary color.
But what do you do, when few objects in the frame are absolutely the same in color? Turn on the layers!
Color Editor works great with masks, it allows you to process local color correction of any object in the image.
Now you see, why I put Color Editor on the first place, it's a really amazing tool. But it has one more feature that every portrait photographer would love.
Color Editor has a special Skin Tone mode for detailed portrait color correction. In Skin Tone, you can select a color and unify its hue, saturation, and lightness to a chosen color.
In just a few clicks, you can even out a quite problematic skin tone:
In the end
As you're reading this article, you might think, that I'm quite blind to limitations of Capture One. This is not true: I totally agree that it would be great to add some sort of History tool and radial gradient to Capture One and to make dozens of other small improvements.
But I have seen how everything was changing. The first time I tried Capture One version 3, it was a completely different application. Year after year, update after update it became better and stronger.
I would understand if you have tried Capture One 6 or 7 and didn't find enough reasons to switch. 5-6 years ago Capture One's main advantage was a clear color rendering and tethered shooting capabilities.
Things have changed and after many years of evolution Capture One can beat any other software not only in color but with a mass of unique editing features.
Today there is only one reason not to try a new gear – admit to yourself that you're accustomed to your old 18-200mm lens.
Author – Alexander Svet
Alexander Svet – professional photographer and specialist in image processing.
Phase One Certified Professional and Capture One trainer.
AlexOnRAW.com



Pricing
You can try Capture One Pro 10 for free for 30 days, simply download it from PhaseOne.com.
Capture One 10 Pro license (single user – 3 seats) price is 279 EUR / 299 USD
If you wish to upgrade your Capture One Pro 8/9 license to Capture One 10 it will cost 99 EUR
For Sony camera owners there are two special versions of Capture One 10:
Capture One 10 Pro For Sony – 50 EUR / USD 50
This is the same Capture One Pro 9, but it works only with Sony RAW files.
Capture One 10 Express For Sony – free!
Express version doesn't have some nice features like tethered capabilities, masking, local Curves and few others features.
Capture One 9 Express works only with Sony RAW files too. In everything else it's the same Capture One 9 and it's absolutely free.
There is also a subscription option available:
Single user – 2 seats 3 months subscription – 19 EUR per month
Single user – 2 seats 12 months subscription – 12 EUR per month
Save 10% on Capture One Pro 11
If you're planning to purchase Capture One 11 license – you can save 10% with this code AMBC1BLOG.
The code is valid for:
Full Capture One Pro 11 license (you save $29.90)
Capture One Pro 11 + Styles bundle (you save $35.42)
Capture One Pro Sony 11 (you save $7.90)
All the upgrades (save up to $12.00 )
Phase One Styles (save up to $46.30)
Capture One Pro 11 – 5 users license (you save $73.90)
Capture One Pro 11 – 10 users license (you save $144.90)
1) At Phase One on-line store click "BUY NOW" to purchase the Full License of Capture One: Pro, Pro Sony or Pro + Styles bundle.
2) In the payment window click "Enter Promotional Code" and enter this special code AMBC1BLOG, select "Apply" and you will immediately gain 10% discount.
Learn more about Capture One
If you're new to Capture One, here are five things which I recommend you to do:
1) Download the Free Guide to Capture One
"Mastering Capture One" is a free guide to learn Capture One and a collection of more than 110 links to the best articles and videos to study each topic.
The first part – "Essential Training" will give you everything you need to begin working in Capture One without a mass of overwhelming information.
You can read it online or download it as PDF right here:
Download
2) Subscribe to my Newsletter
Each issue of the newsletter contains:
Latest news from Capture One community
Reading of the week
Capture One tip of the week
A free RAW file for practice
It's absolutely free, and I promise not to send emails more often than once a week!
3) Download 12 film styles for Capture One for free
In my work, I use 1Styles.pro Film Styles. There are more than 200 styles which you can quickly scroll through and immediately see which would fit your image best.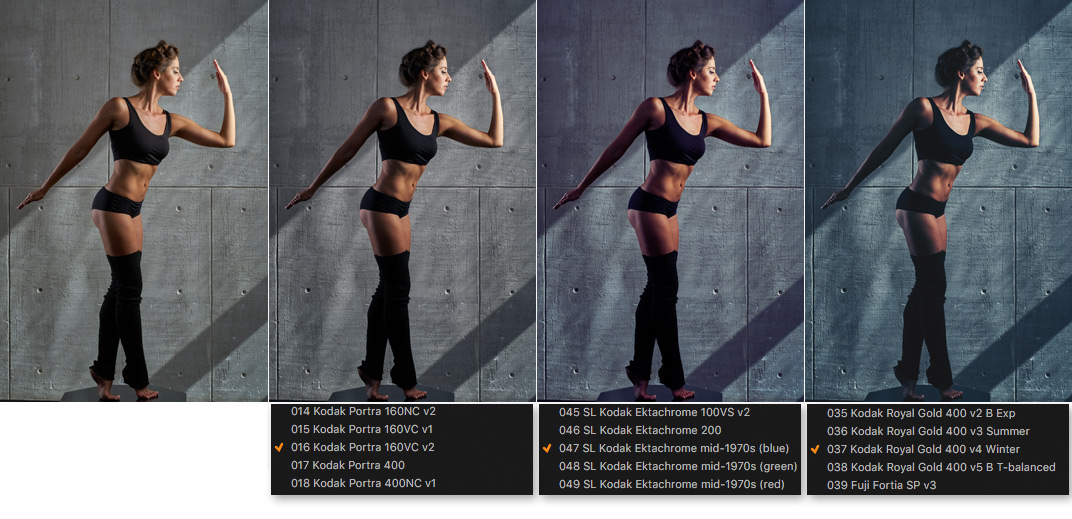 You can download five film styles for free right here:
You'll find seven additional free styles at this link.
Simply try them with your images – it's a completely new experience for RAW editing.
4) Subscribe to my YouTube channel
Each week I'm running Capture One Live Show where we're discussing the latest Capture One news, and I'm showing my favorite tips for RAW editing.
And the best thing is that you can watch it live and ask questions!
Plus: you can upload your RAW files to see how I would edit them in one of the next episodes of the show.
5) Join our Facebook group or follow me on Twitter
Here I'm sharing the most interesting articles and videos about Capture One which I found recently.