From the 19th till the 26th of September a special 25% discount for Capture One Pro 9 license is available!
The offer is valid for:

Full Capture One Pro 9 license (including Multiuser license)
Capture One Pro 9 for Sony license
Upgrade from Capture One Pro 7/8 to 9 version
Supscription plans
How to get the discount?
1) At Phase One on-line store click "Add to cart" to purchase Capture One Pro 9.
2) At Check Out page enter this special code AMBC1BLOG_PROMO, select "USE VOUCHER" and you will immediately gain 25% discount.
It works equally well for a full version of Capture One Pro 9/Pro for Sony, upgrades and subscription plans.
Share it with your friends
How it works?
Each Phase One Ambassador has a unique discount code, which can be passed to friends and colleagues. We're giving it to you! 🙂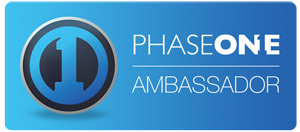 Alexander Svet, author of CaptureOneBog.com, is an official Phase One Ambassador.
This status is given to photographers with high experience of Capture One
and Phase One cameras, who share their knowledge with others.

Is discount limited?
Discount is valid from the 19th till the 26th of September.